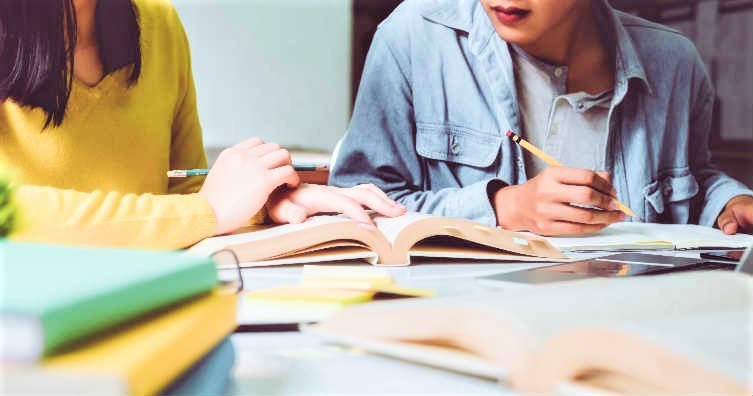 Can Students Bring Their Homework to Tutorials? (11 FAQ About Tutoring)
Not sure how tutoring works or which type of service is right for you? Read these FAQs about tutoring.
Many students are confused about how tutoring works.
Some students think it's a service to help them with their homework. Some think it's a coaching program for a specific skill.
And some students think it's extracurricular where they just do fun little worksheets.
So, to clear things up for you, here are some answers to 11 frequently asked questions about tutoring services:
1) What is tutoring?
Tutoring is a service that helps students become confident with school.
This can be achieved in many ways and each tutoring service will have a different method.
Some, as I stated earlier, will do this by helping students with their homework. Some services will coach a student with a specific skill. Some centres will provide worksheets for the student to do.
And some services will do this via a combination.
2) Does tutoring work?
Yes, it does. But there is a caveat.
Tutoring will help students get better grades only if the student puts in the effort to learn. The student has to pay attention and do the work.
Otherwise, tutoring is useless.
Additionally, tutoring is a great way to prevent summer learning loss.
3) What are the benefits of tutoring?
Tutoring will help you complete your homework, understand facts and concepts better, and, most importantly, build your confidence in academics.
Tutoring can also help you develop a work ethic.
4) Should I attend tutoring?
You should attend tutoring if you need help with school work, need to boost your grades, need a better understanding of facts and concepts, and need to build confidence in your academic abilities.
You should also attend tutoring if you want to do something productive rather than sitting at home doing nothing.
5) What's the difference between online tutoring and in-person tutoring?
The main difference between online and in-person tutoring is that one is digital while the other one is not.
And because of that, there are certain pros and cons to each.
For one, online tutoring will be more convenient, but you will lose the human connection of in-person tutoring.
Another one: in-person tends to be cheaper, but the class schedules aren't as flexible.
Thus, you have to look into the services of each program to pick the right one for you.
6) How to decide between online tutoring and in-person tutoring?
To decide which type of tutoring you are going to take, you have to look at the services that are provided and see if it meets your requirements.
For instance, let's say you want to take tutorials from us, iTutor, but aren't sure if you want online or in-person (as we provide both).
To make a decision, you should look at our price differences between the two services, the schedule flexibility of the classes, and the courses that are offered in each service.
You should also check if we have posted any session sample videos to see if our online tutoring service will suit you.
7) What can a tutor help me with?
Tutors, for the most part, can help you with whatever subject you signed up for.
For example, if you sign up for a math tutor, the tutor will be able to help you with your schoolwork, concepts that are confusing to you, and prepare you for the next unit.
And if you sign up for an English tutor, the tutor will be able to help you improve your essay, help you with understanding Shakespeare, for instance, and help you improve your fundamentals of writing.
Essentially, they will be able to help with anything that's school and subject-related.
8) Do tutoring services provide work for students?
Yes, the majority of tutoring services will be able to provide work for students.
However, some private tutors will want you to bring in your own work, so it's best to ask them before signing up.
9) Do tutoring services follow the provincial curriculum?
Some tutoring services do follow the provincial curriculum and some don't.
For example, Kumon does not follow the provincial curriculum.
They teach their own curriculum for solving problems and are more like a coaching program than a tutoring service.
10) Can students bring their own homework to tutoring services?
Yes, you can bring your homework from school to most tutoring services and get help with it.
For instance, at iTutor, you can bring in questions, concepts, or assignments from school, and our tutors will assist you with them.
11) How does tutoring cost?
The rates for tutoring, in Canada anyway, vary from centre to centre and province to province, and can range from anywhere between $15 per hour to $75 per hour.
As an example, iTutor (which is located in Edmonton, AB) charges $15 per hour for group sessions and $25 per hour for one-on-one sessions.
So, it's best to ask what the rates are before signing up.
Additionally, if you're having trouble deciding between 1-on-1 and group tutorials, read this article here.
Conclusion
Picking the right tutoring service can be a hard task. Figuring out if you need tutoring is hard, too.
But hopefully, the answers provided above helped you come to a decision.
Nam Tran