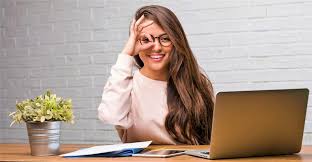 What are the Benefits of Tutoring?
Are you curious what the benefits of tutoring are? If so, read on…
Have you ever tried to solve a question, but just couldn't? What about trying to understand a concept, but the definition just flew over your head?
Or have you ever lacked confidence in your ability to do well in school?
If you answered yes to any of these questions, then tutoring can benefit you.
Attending tutorials will help you complete your homework because you'll be assisted by a tutor.
It'll also help understand concepts and facts that are too complex because a tutor will explain it to you in laymen's terms.
But the most important benefit of tutoring is that it will build your confidence and help you develop a solid work ethic.
How Tutoring Builds Confidence
Tutoring helps you build academic confidence because tutors will make schoolwork easier than they seem.
They'll guide you through the process and explain anything that you may be confused with.
Tutors will also find your weak points and work with you to improve them.
And by helping you see that your schoolwork isn't that complex, you'll be more confident with your abilities.
How Tutoring Develops Work Ethic
Tutoring helps develop a work ethic because it encourages you to work.
That's it. That's the reason.
When you attend tutorials, all you do is work on your homework (or worksheets). And if you do this long enough, you start to realize the value in it.
And once that happens, you'll want to be productive and it'll become a habit.
Conclusion
Tutoring isn't just a service that will help you complete your homework.
It can also help students build more confidence in their academic abilities and help them develop a work ethic.
Thus, if you want to improve your work ethic and increase your confidence, sign up for tutoring sessions.
P.S. If you have any other questions or concerns about tutoring, click here to check out these FAQS.
Nam Tran